Process Page
This page contains process information for the making of CoMotion 2021, the title sequence, graphic design, and preparing a fully virtual conference during the pandemic. We hope you find this helpful in understanding the effort, determination, and teamwork this team presented this year.
-CoMotion Documentary Team 2021
Index
Title Sequence
The CoMotion 2021 title sequence is, as creative director Yuying Herr writes, "about the process from death to rebirth. Even if the pandemic affects our lives, it will not affect our enthusiasm. The story begins with many dead musical instruments. The conductor directs them to play a grand symphony in the SCAD museum." This piece incorporates 2D, 3D, and cel animation with flourishing symphonic audio to accompany the visuals.
The animation process video is a compilation of asset and animation creation in C4D and After Effects by the animation lead, Desmond Du.
Design Process
Static 2D & Motion Title Cards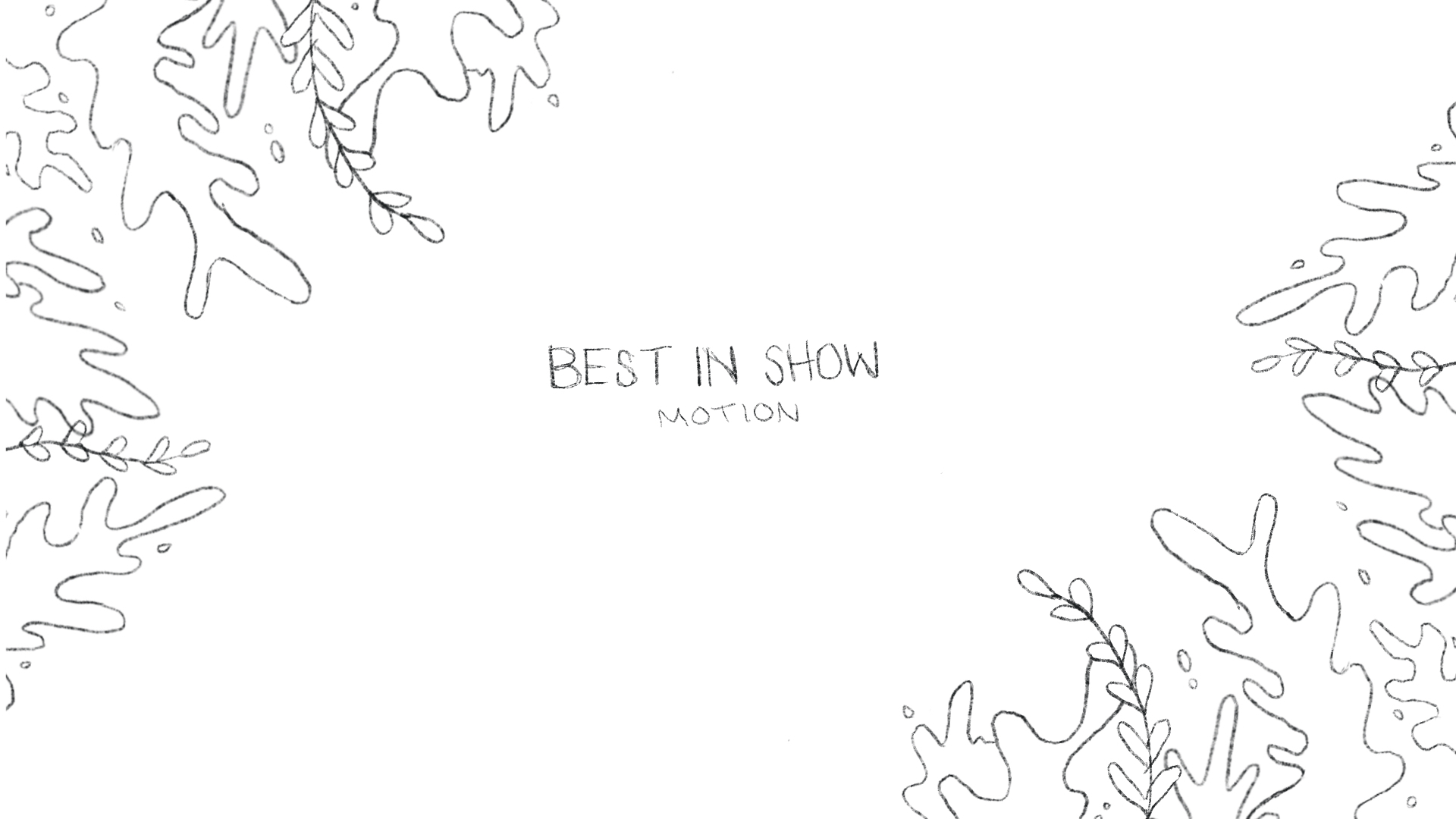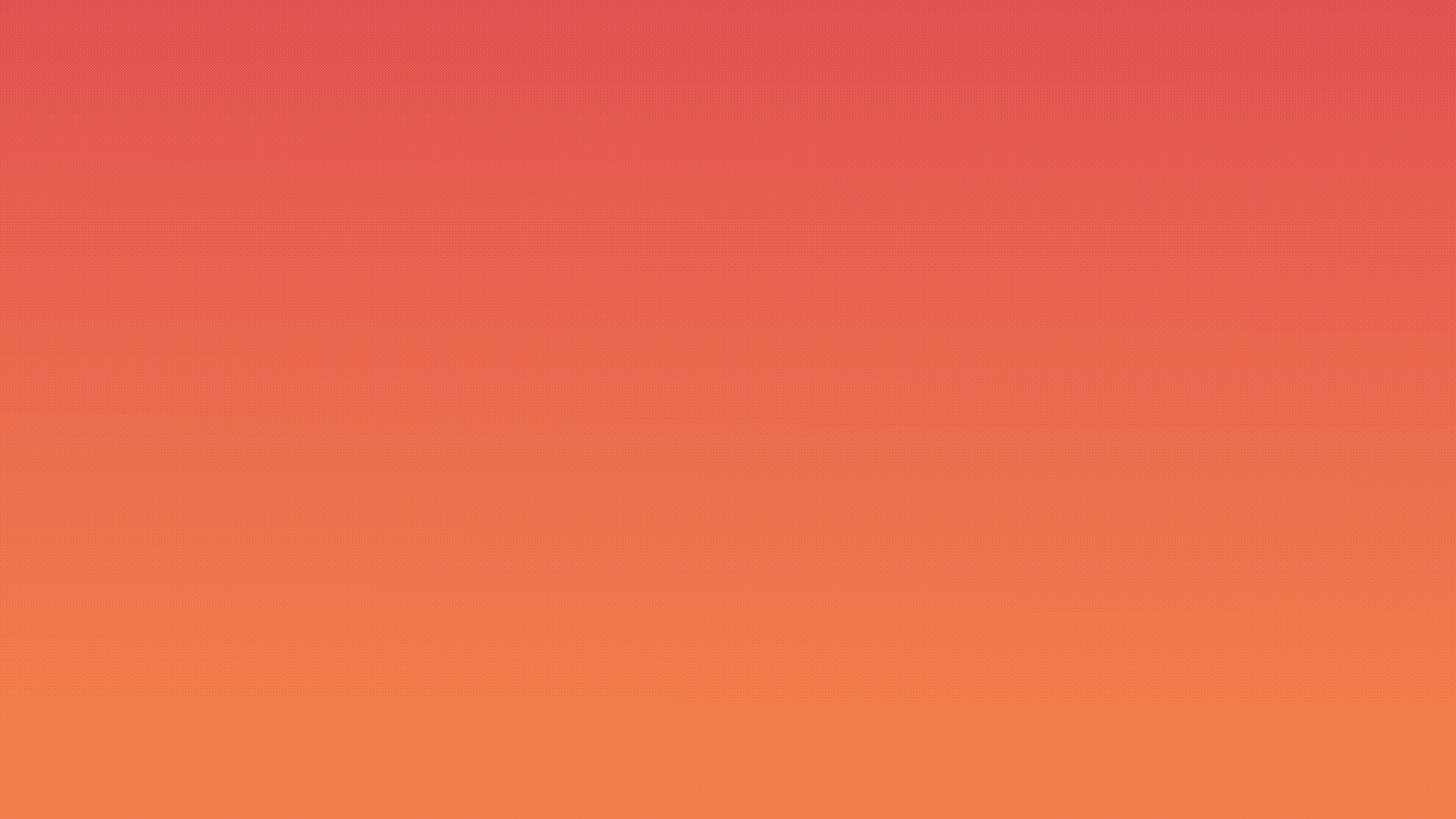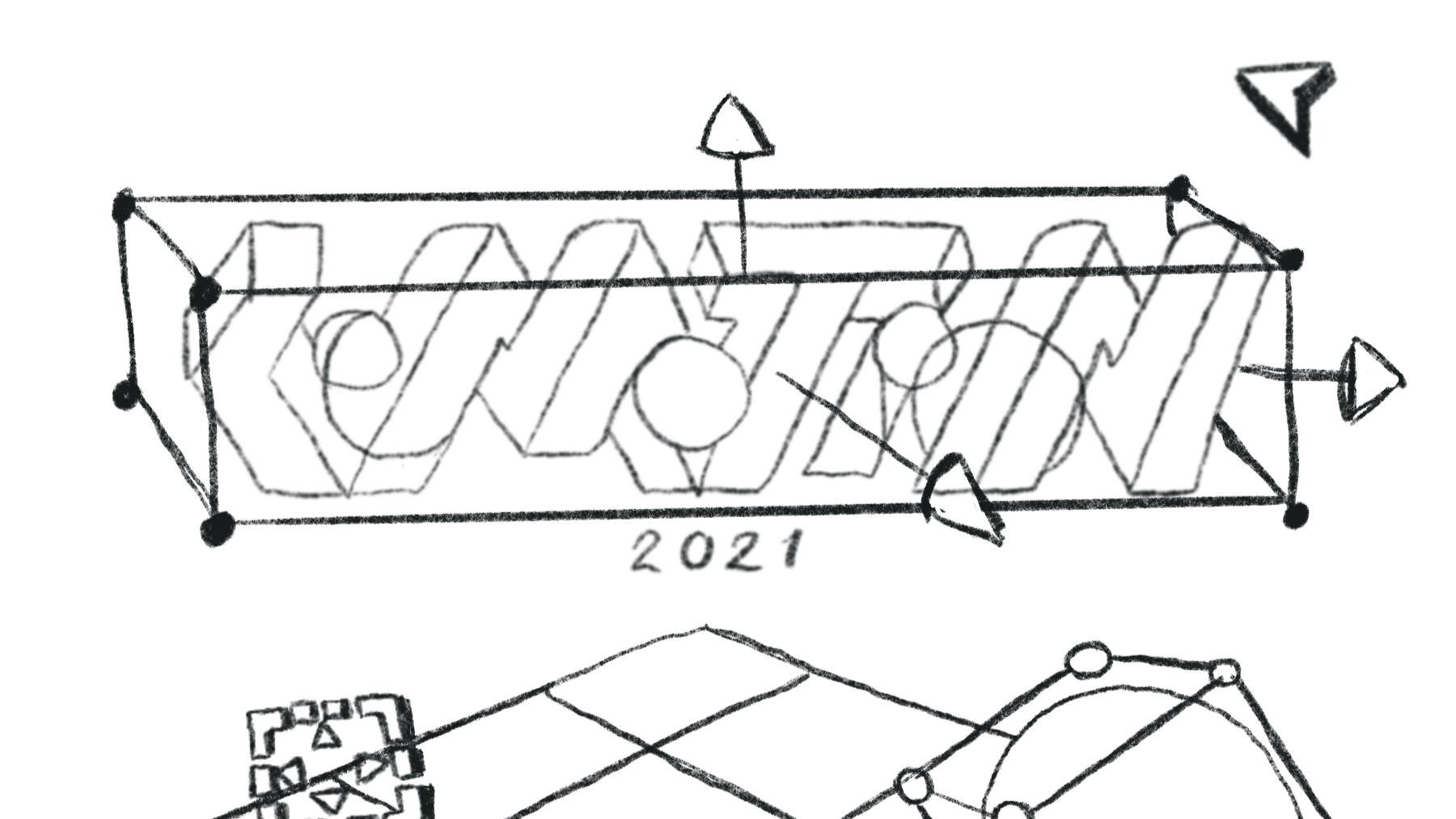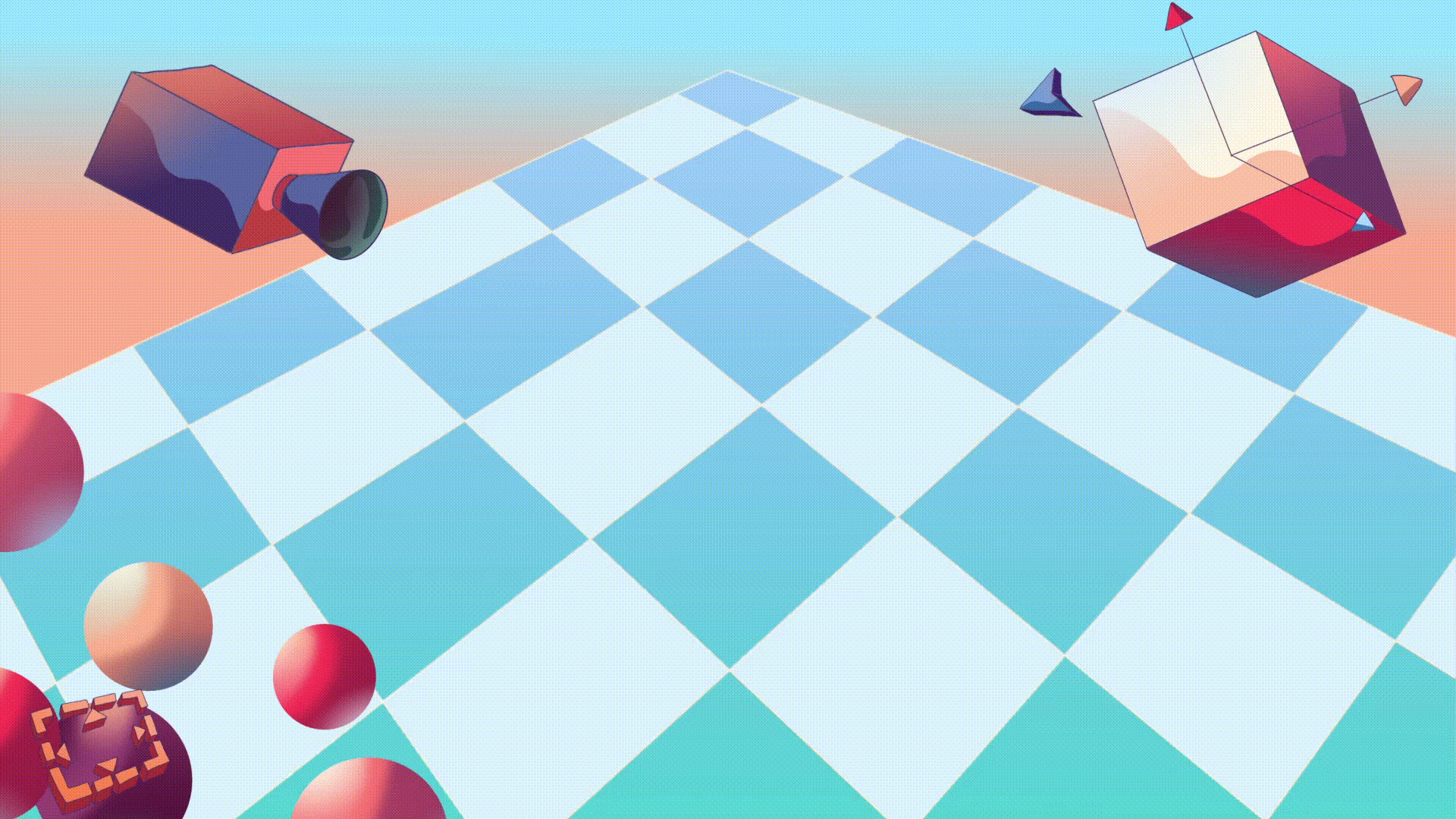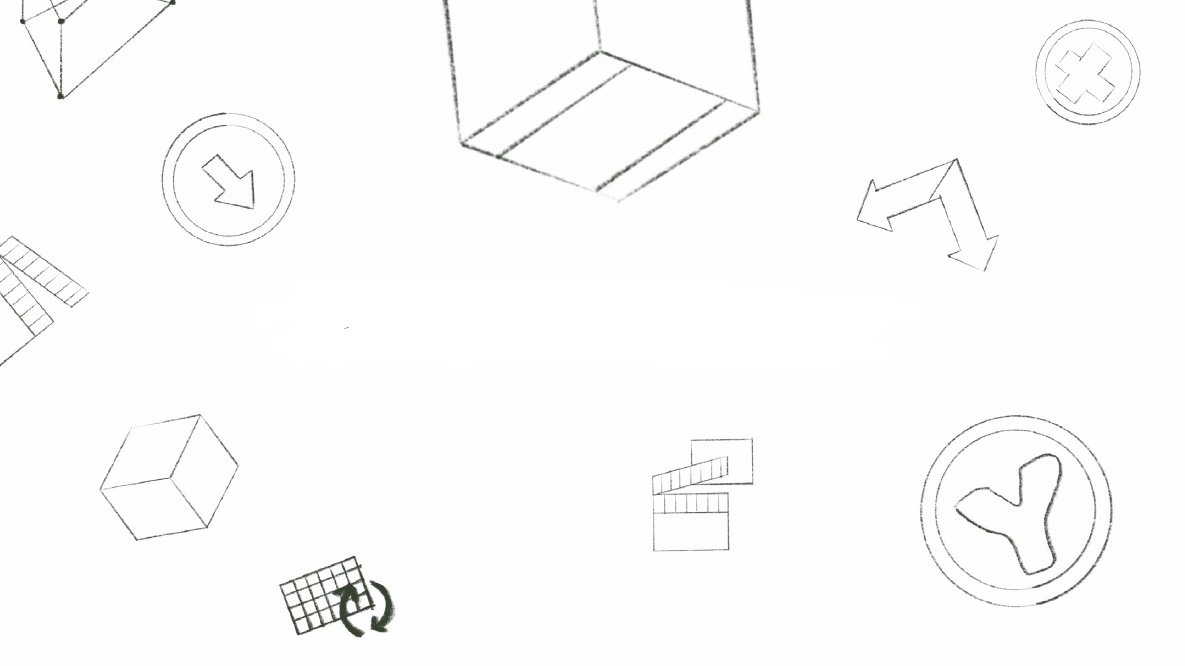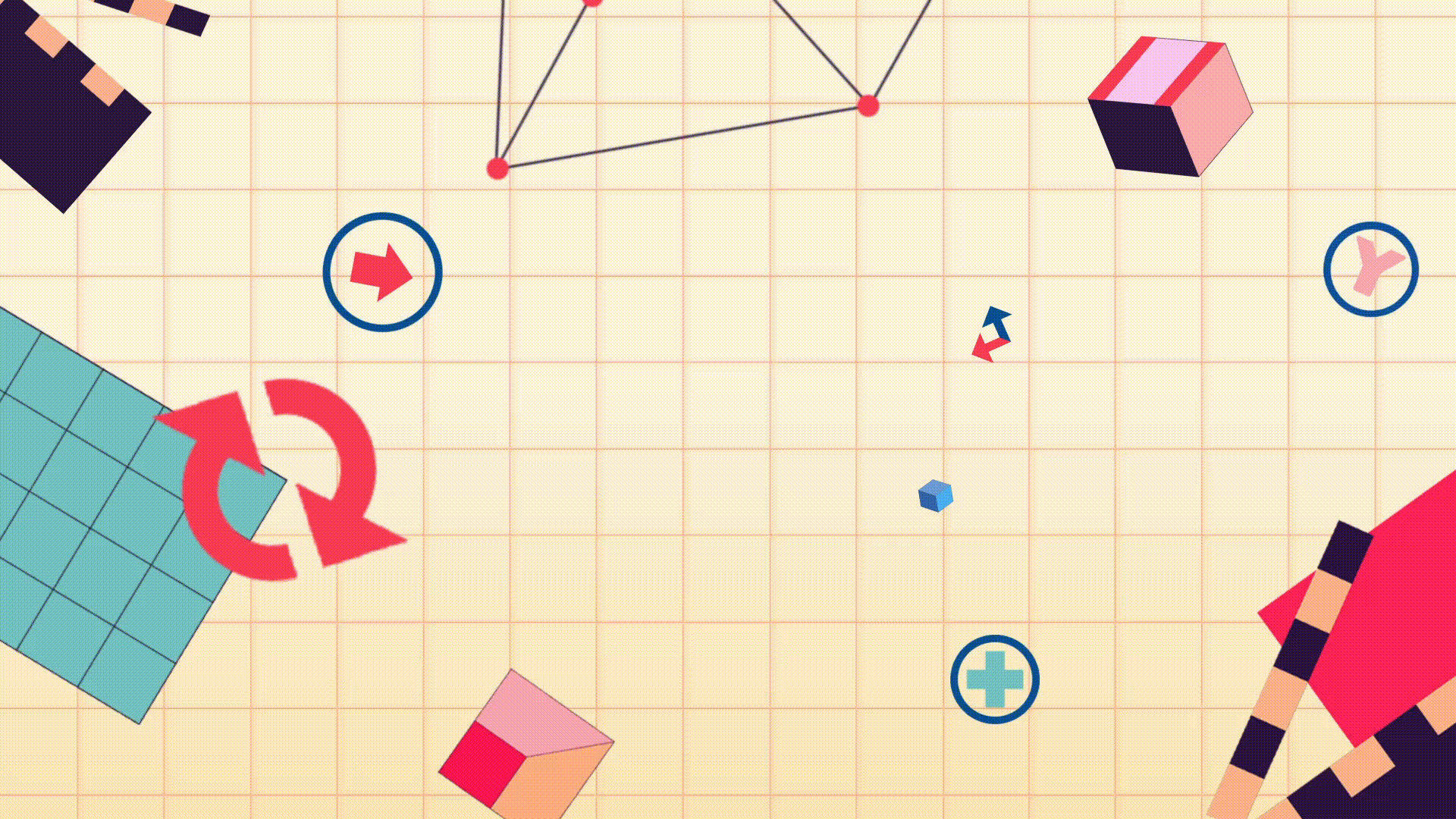 Type Study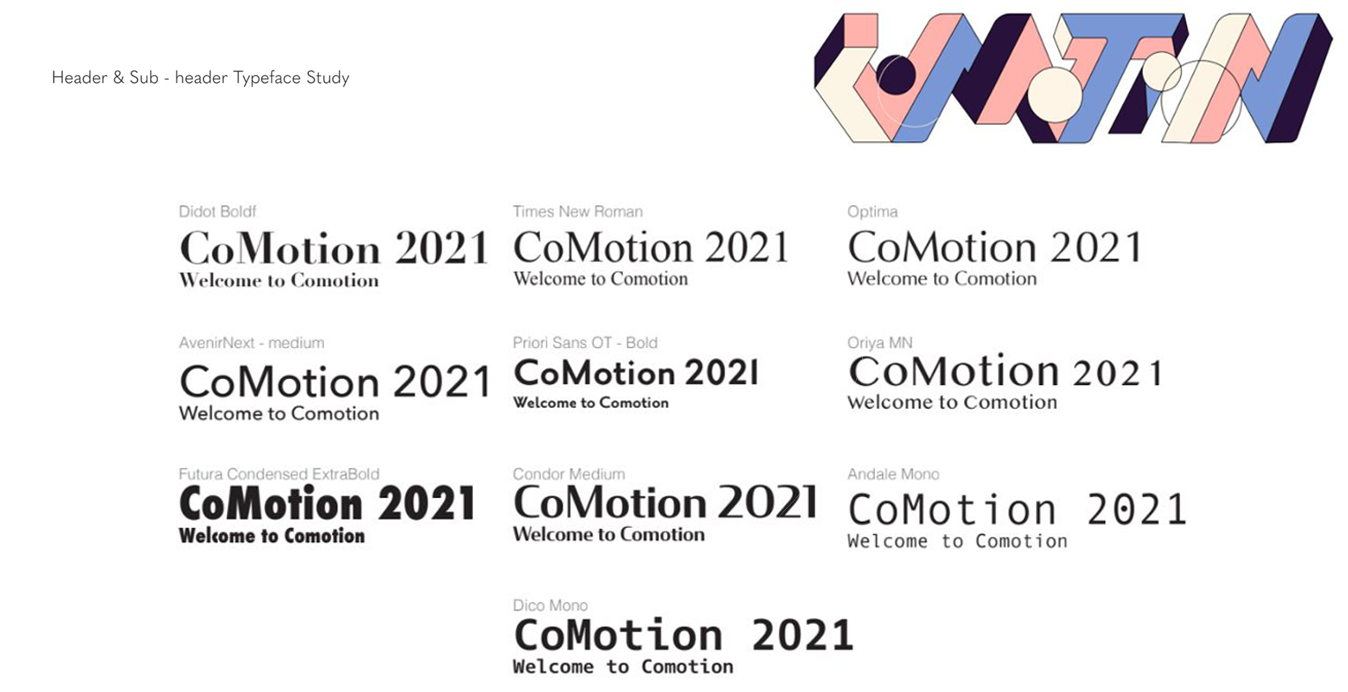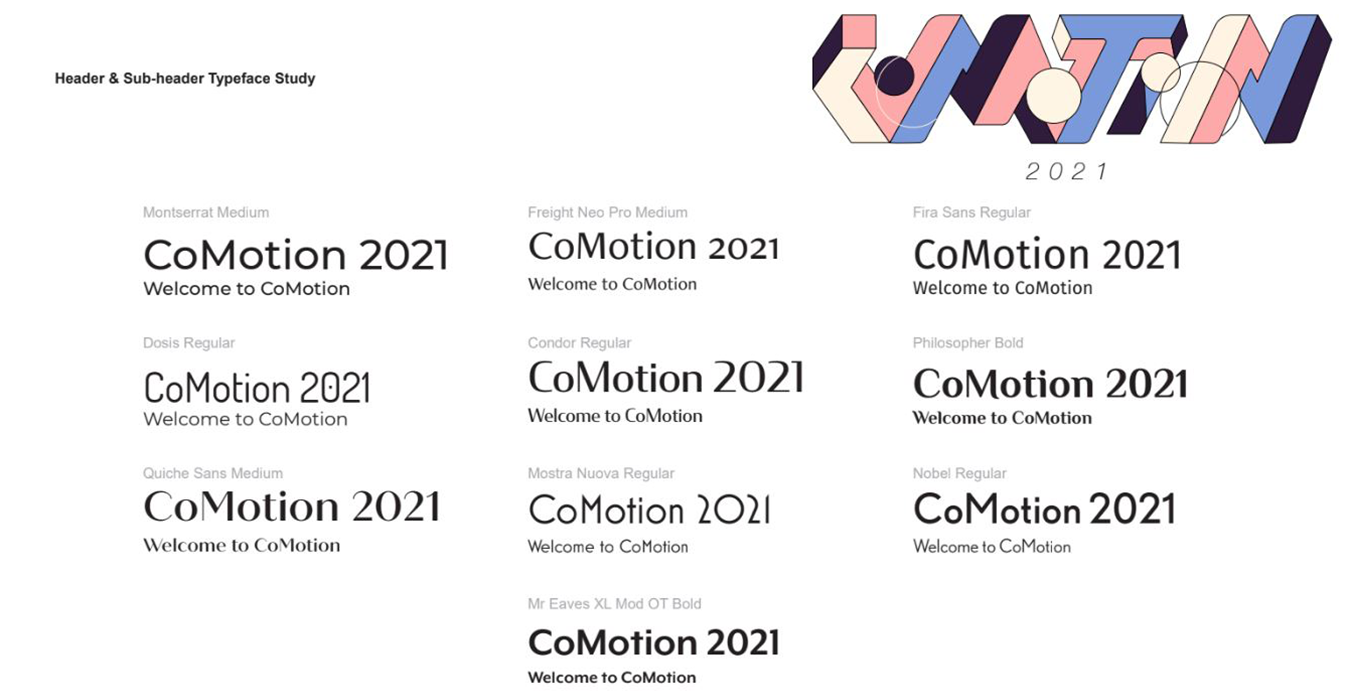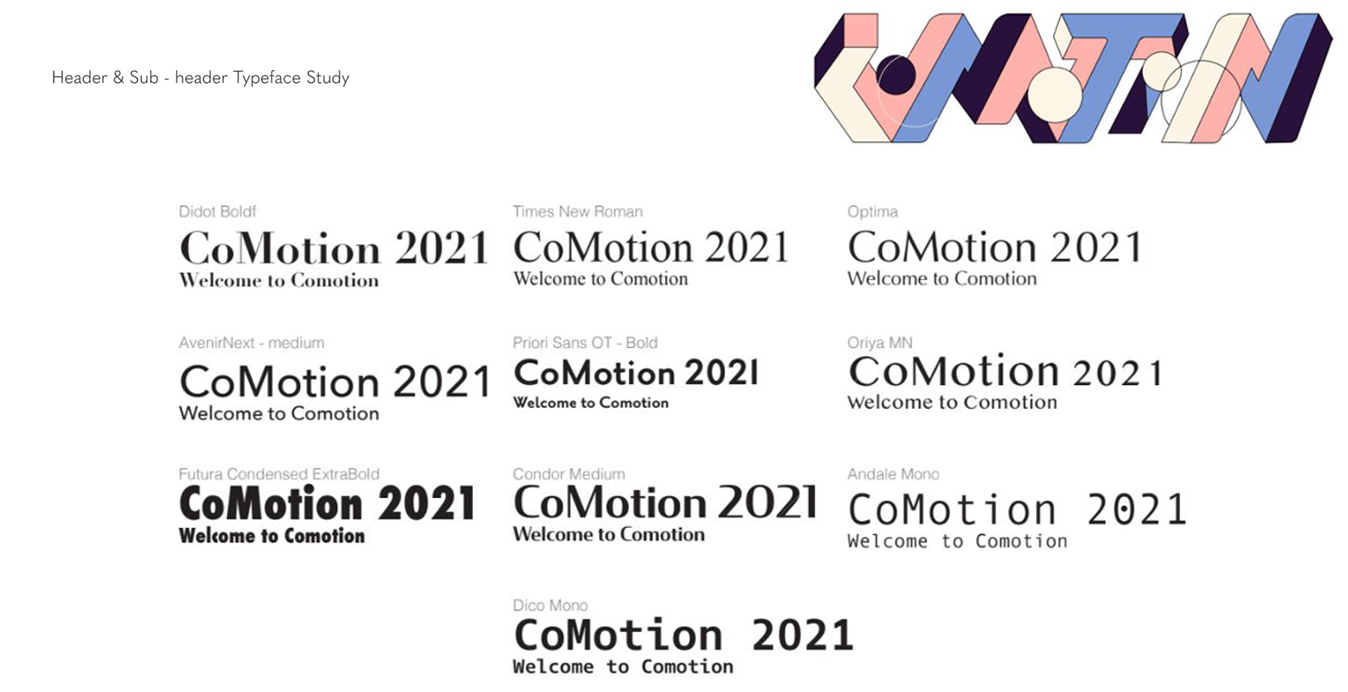 Deliverables
Instagram Feed Design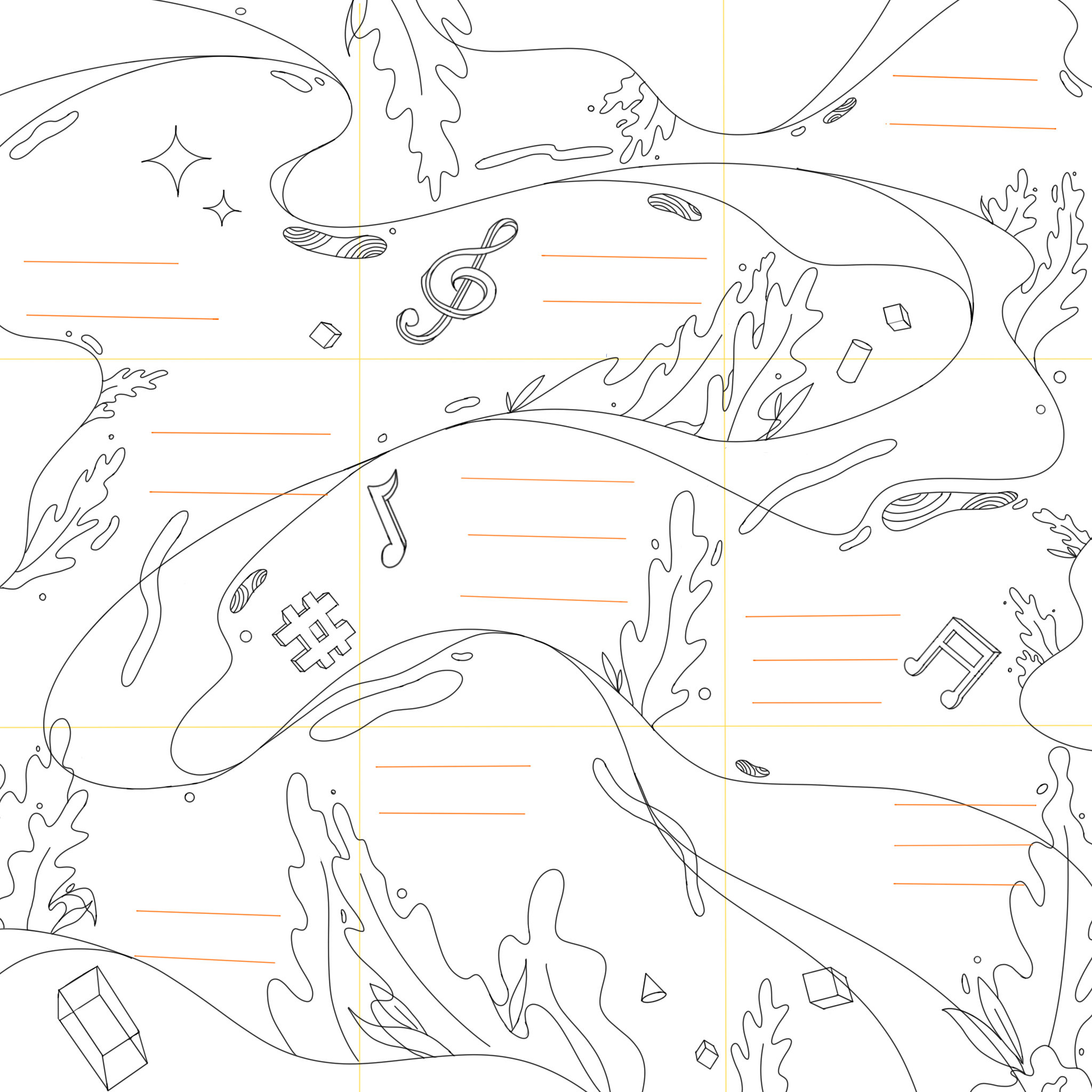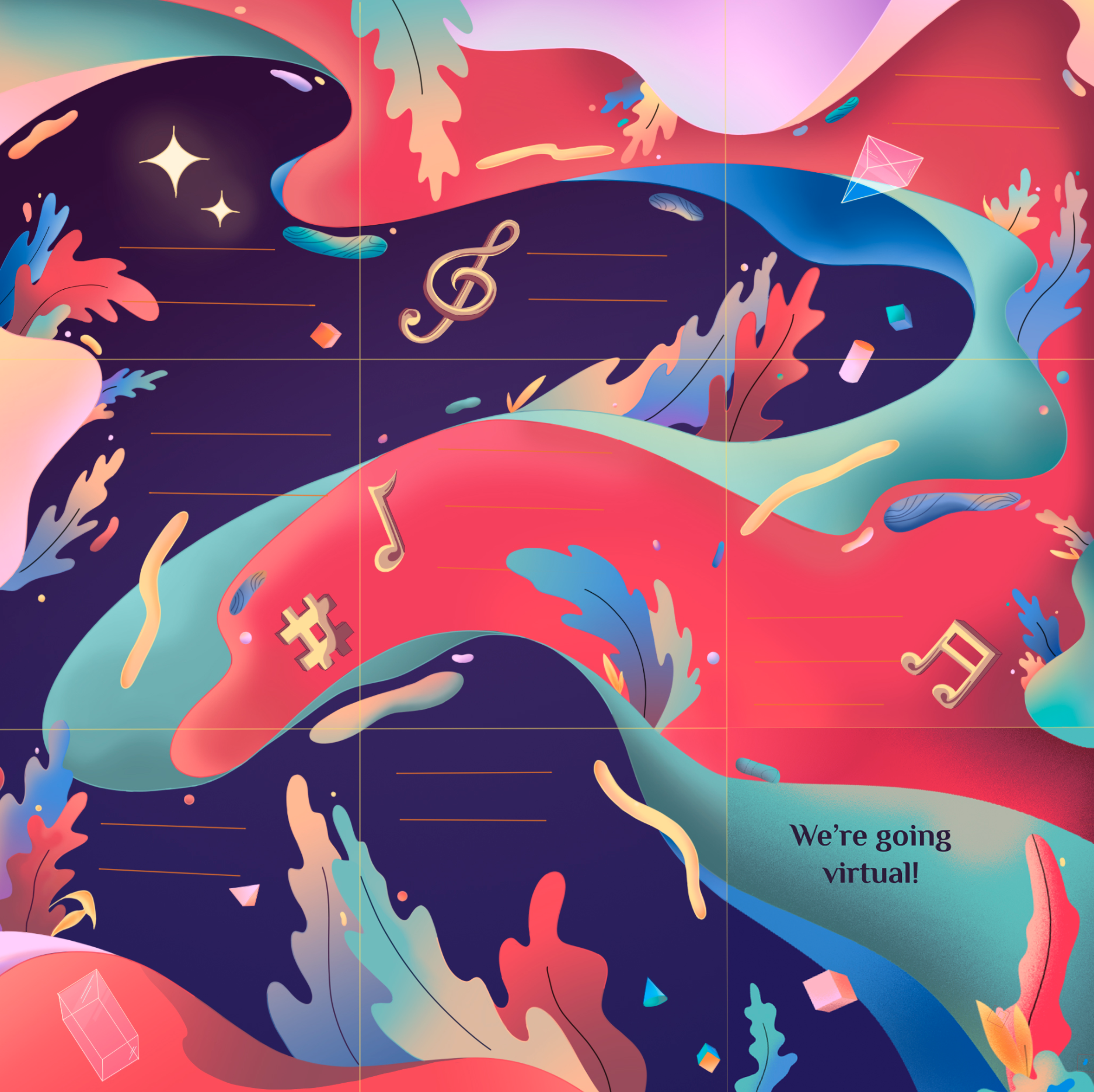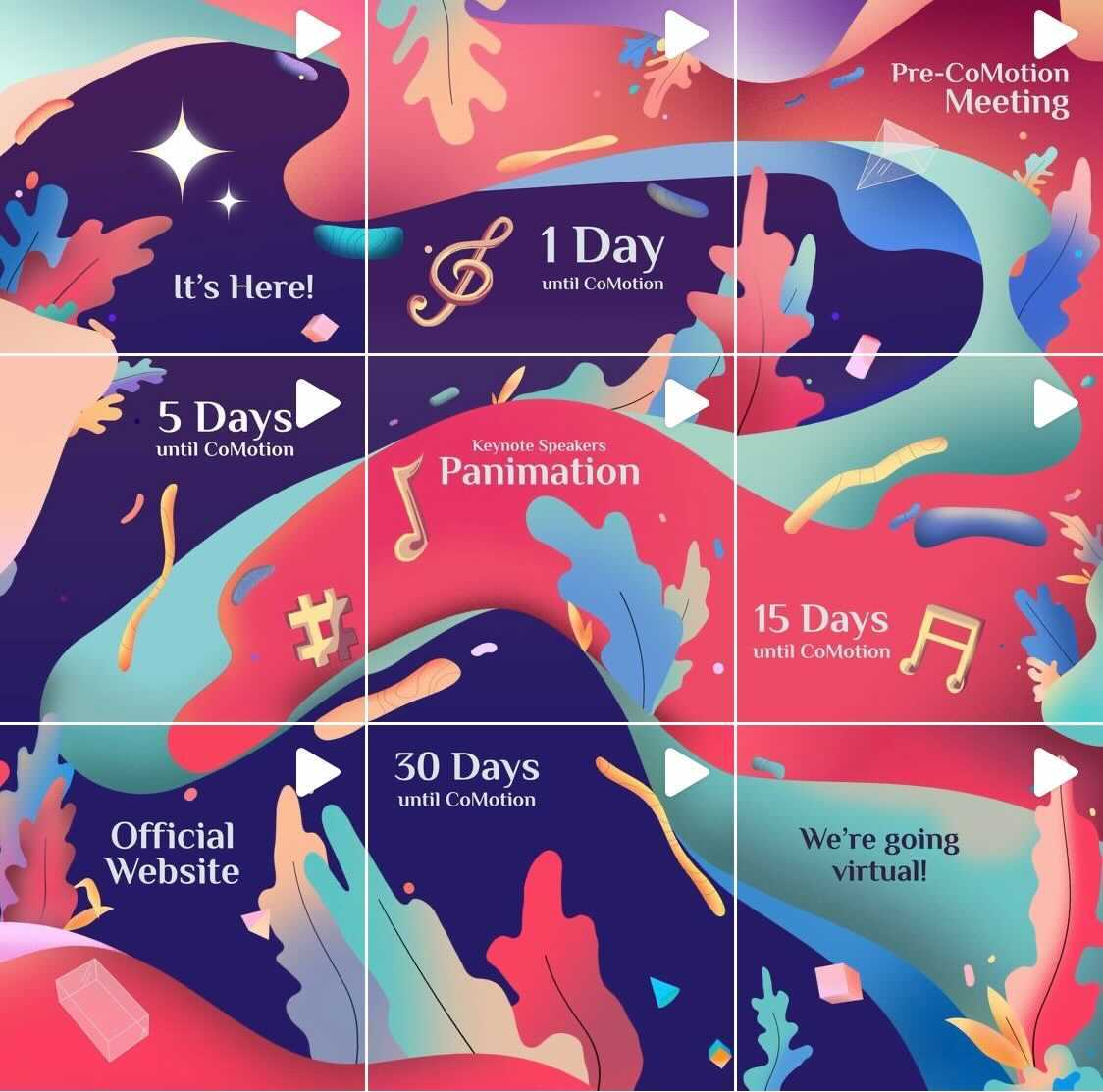 Instagram Sticker Pack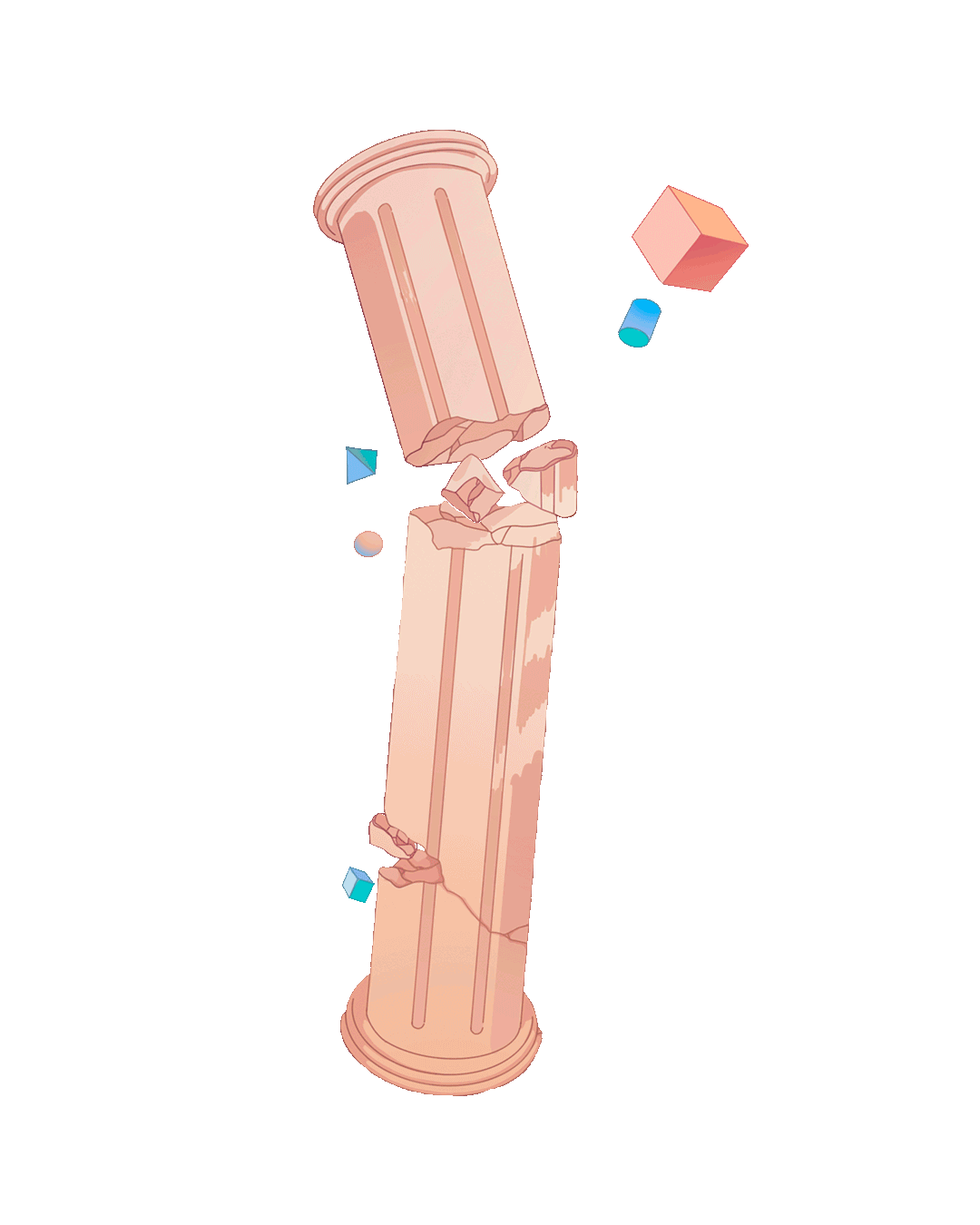 Zoom Background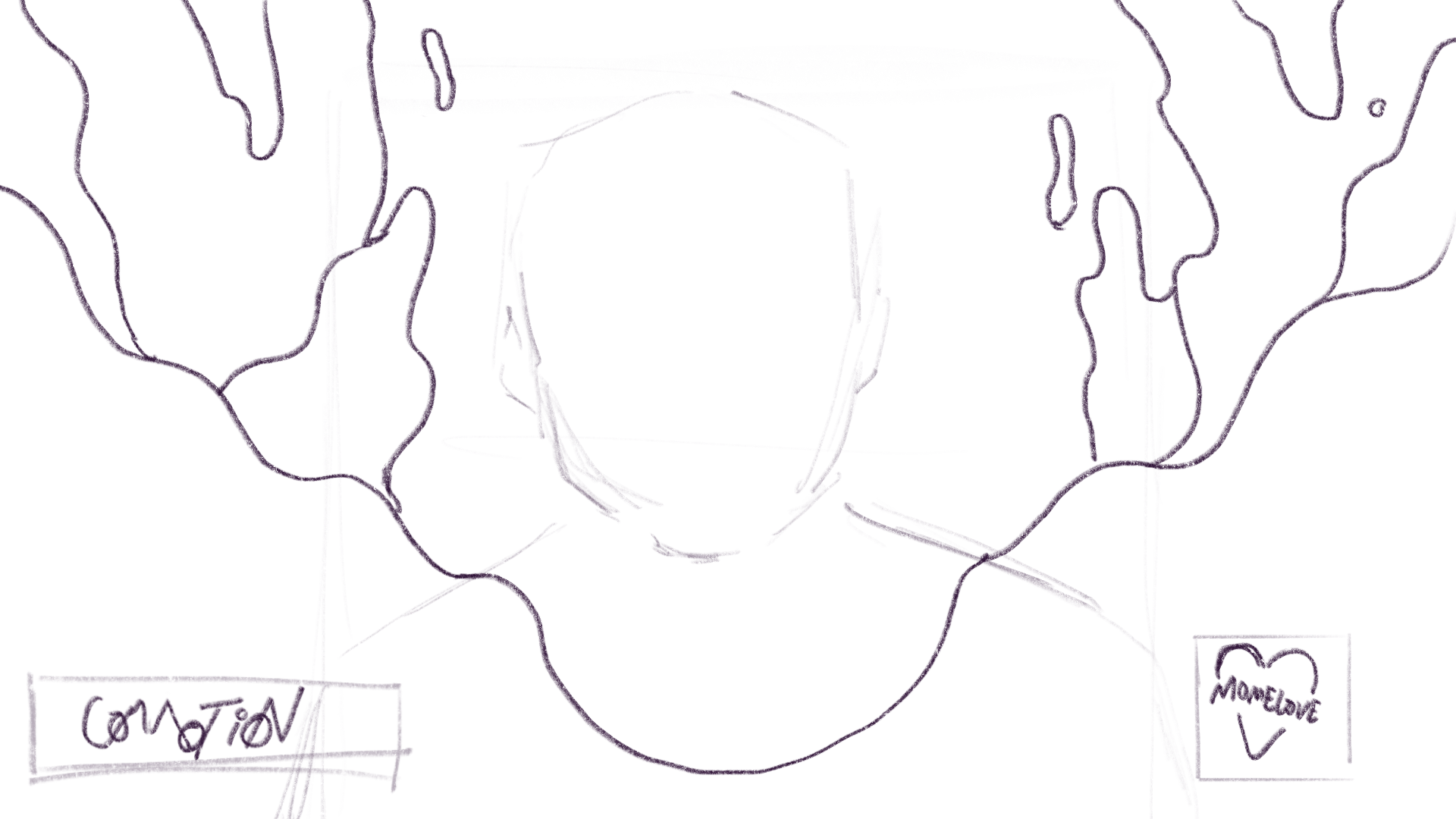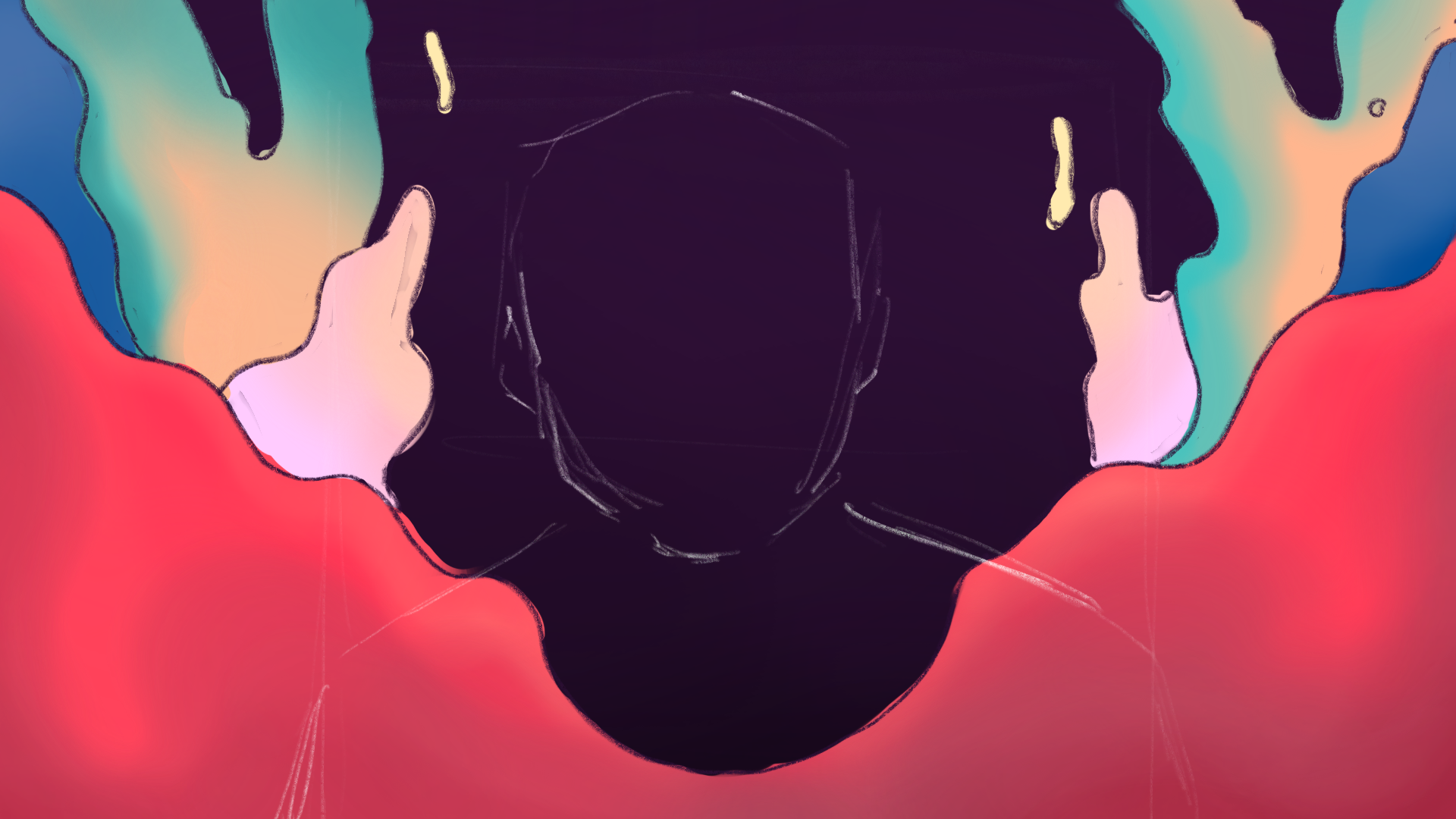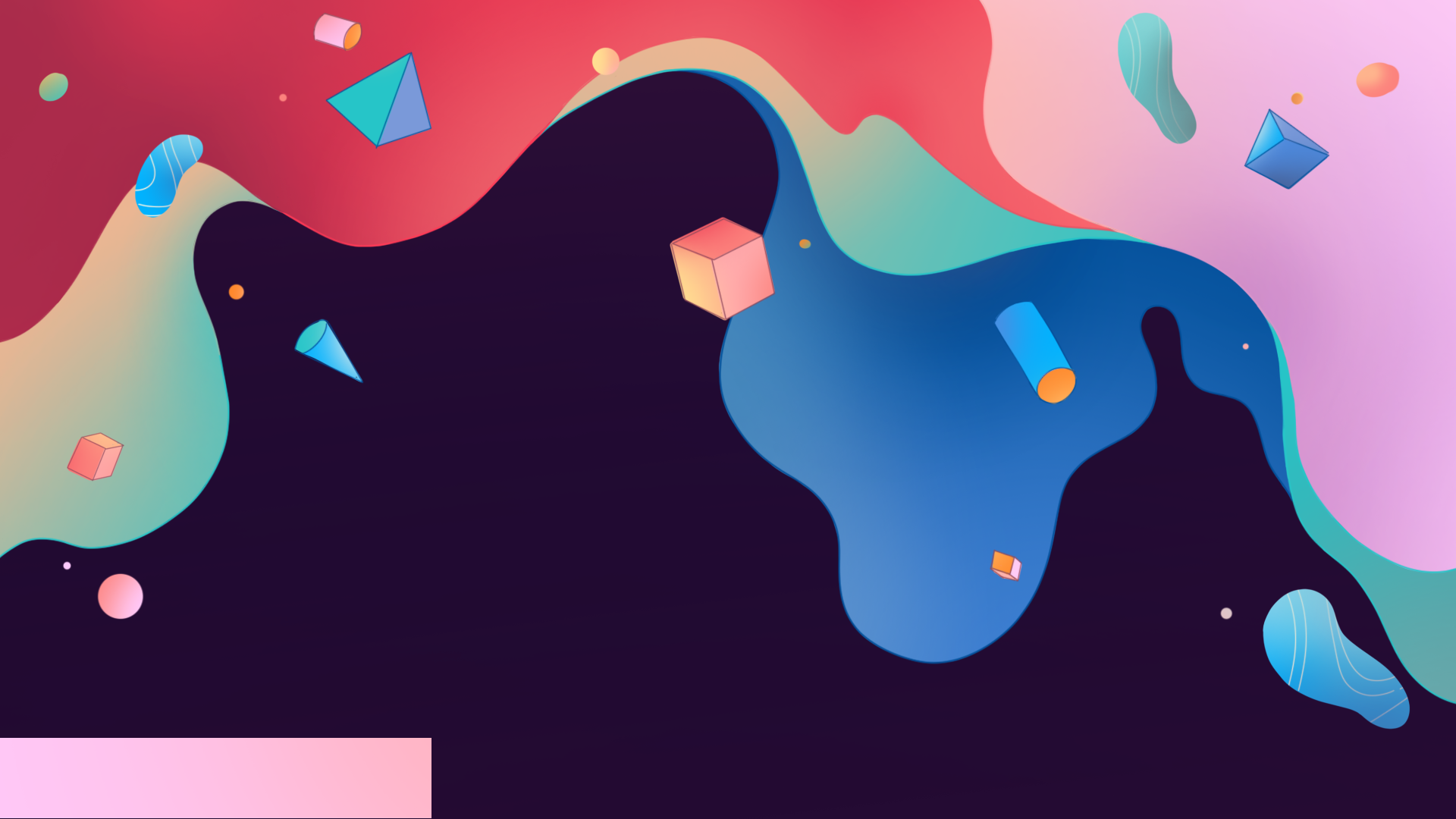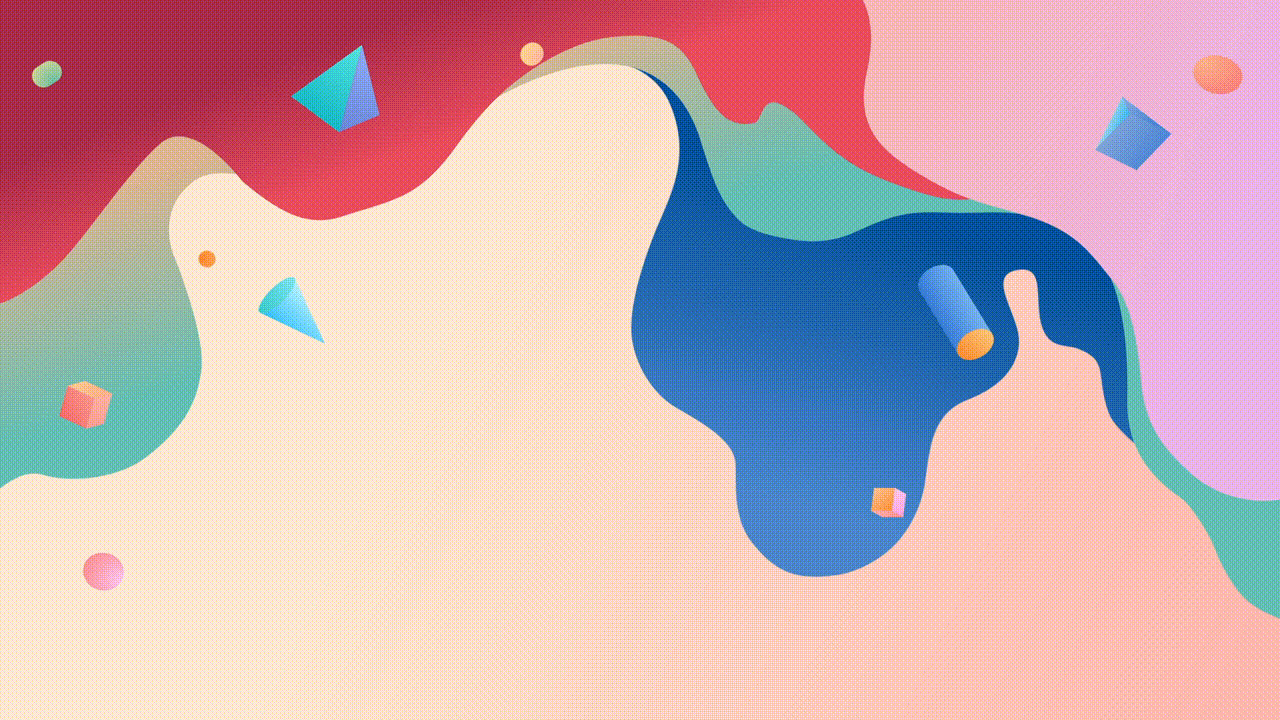 AR Postcards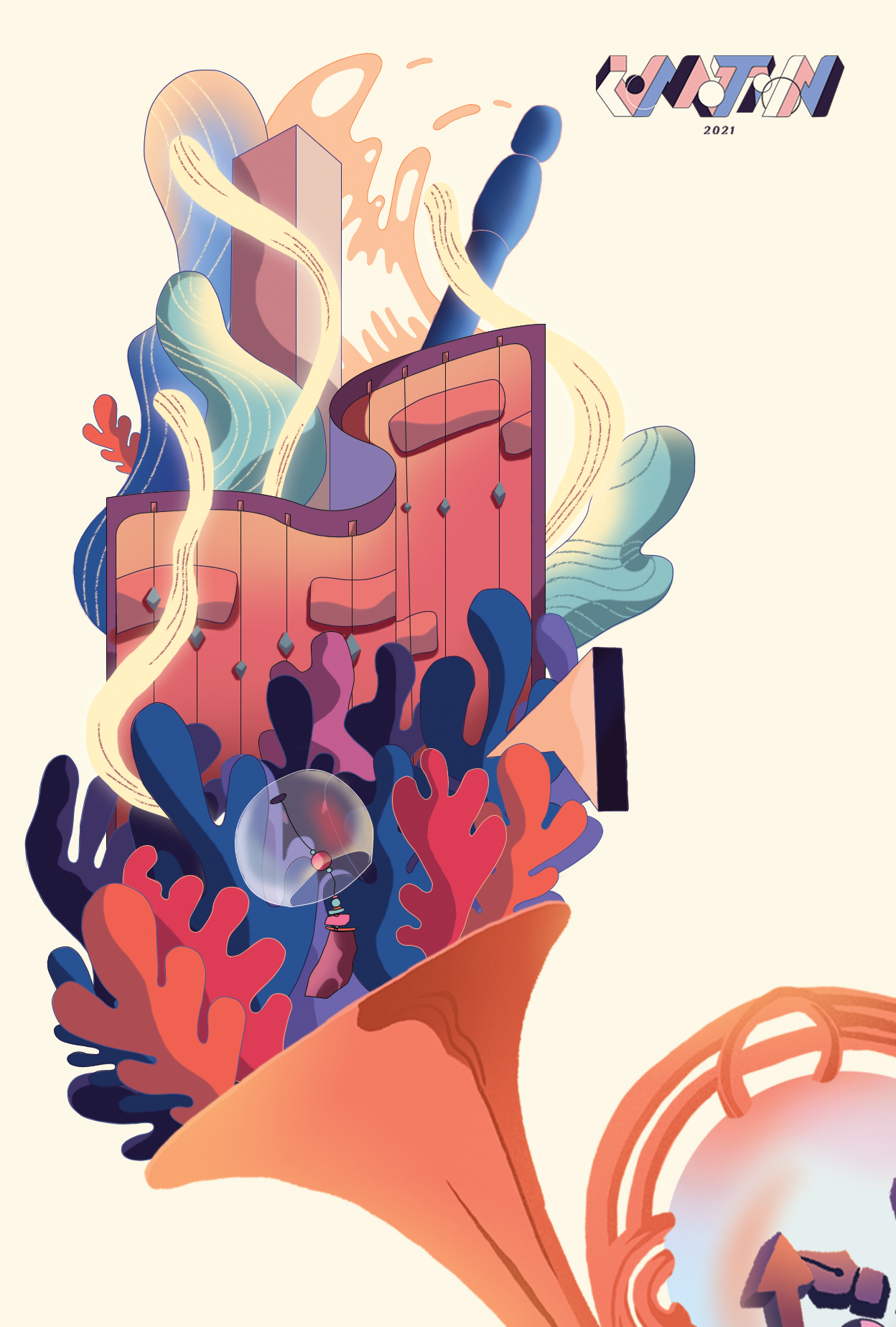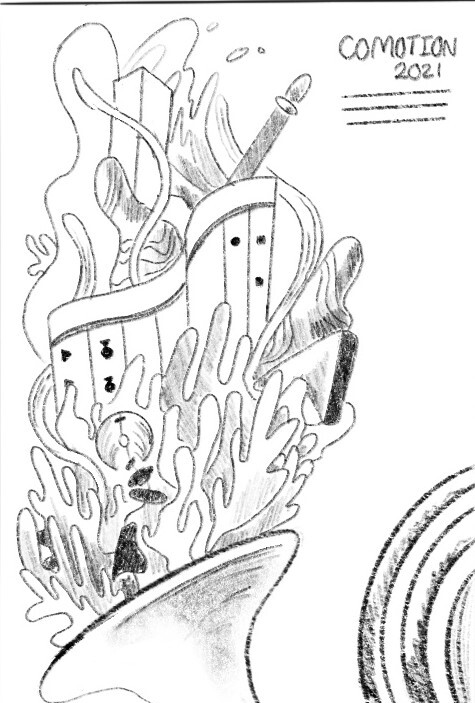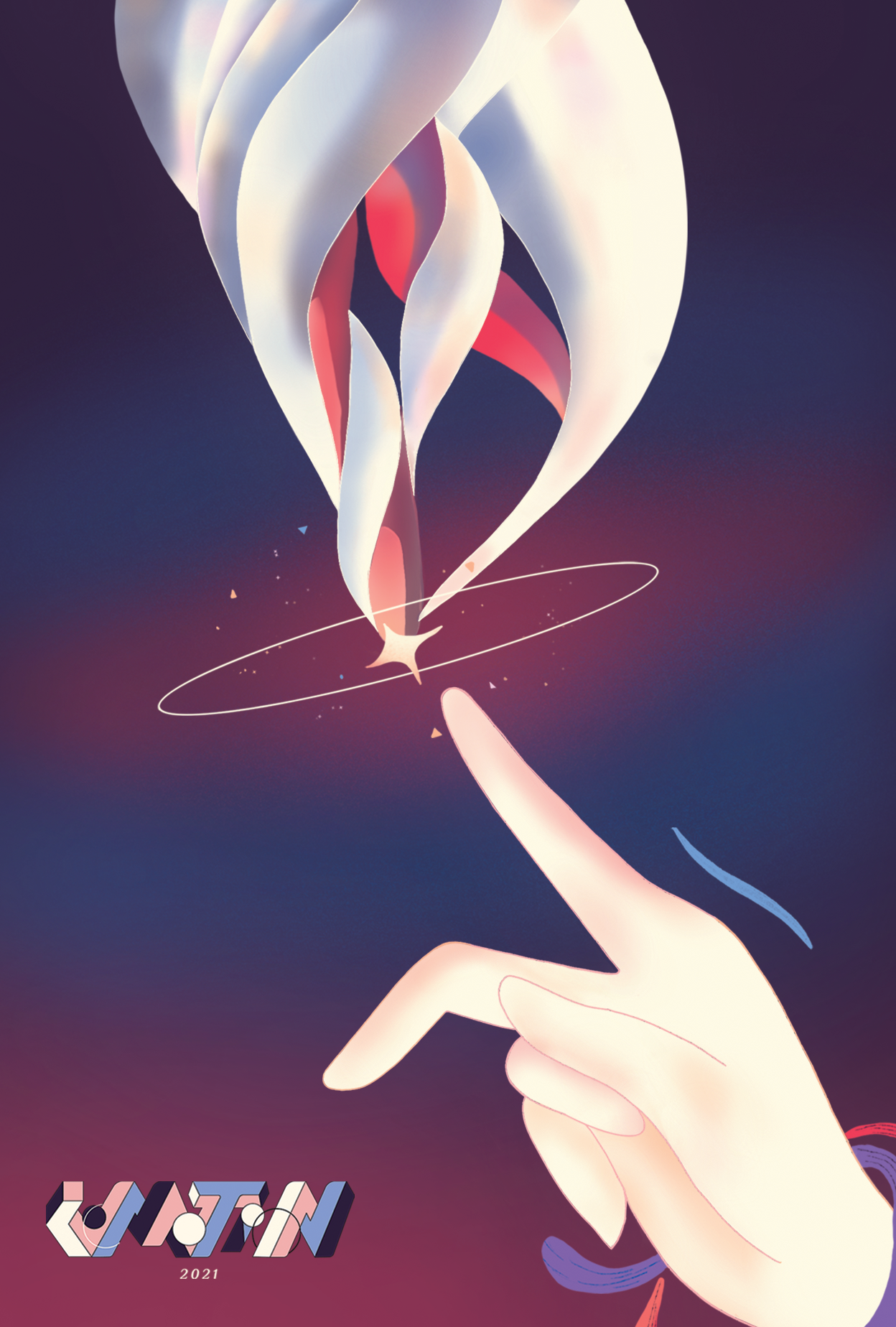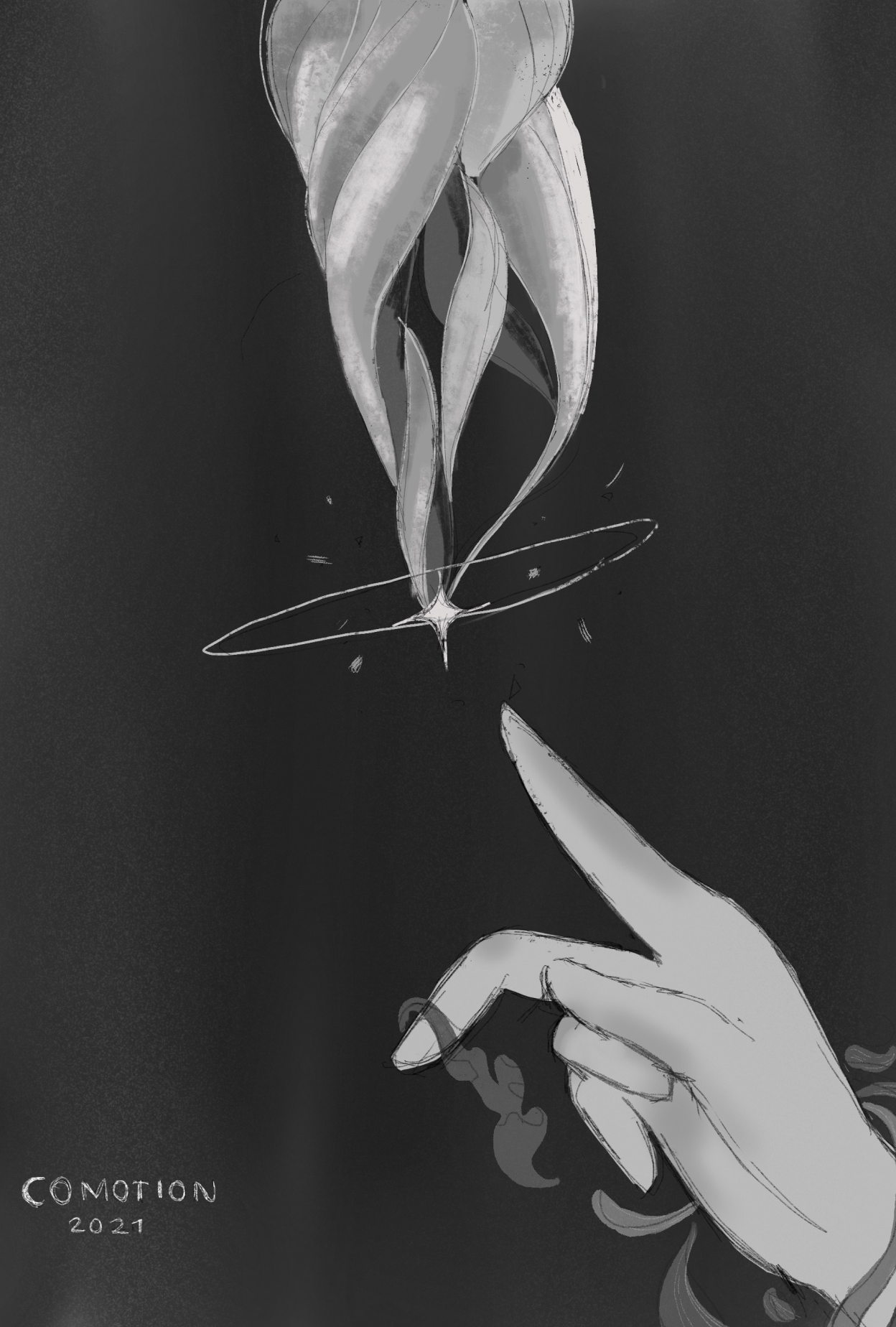 Organizing Digitally
Using Discord
Discord is a multi-platform application used primarily for voice chat while gaming. However, its video, screen-sharing, organized text channels, pings, and large file size sharing capabilities has made it the primary candidate in hosting CoMotion 2021 Portfolio Reviews. Portfolio reviews are typically held in classrooms with a student conversing with a company where their work is displayed and critiqued while gaining a personal connection. Ensuring portfolio reviews could happen is an essential CoMotion attribute that was considered when creating CoMotion virtually this year. Discord allows companies to join their respective voice channels and wait for the students to join their channel. Once there, students can share their screen, talk verbally, enable their camera, and post in the chat simultaneously. MOMELove concluded Discord is the best way to simulate in-person portfolio reviews while maintaining an entirely virtual, safe, organized, and professional setting.
MOMELove set up the Discord server and boosted it in order to get higher file size uploads and better audio and streaming quality. Boosting the server makes larger files easier to upload, allowing students to maximize their interview time.
Size Management of Conference
CoMotion has always been held on-ground on campus. As CoMotion is held entirely virtual this year, there are less size constraints to account for physical space. Without the bustle of moving from room to room between reviews, considering space and privacy within each room, and the venue capacity, there is more space to accommodate companies and students. With over fifty companies and creators in attendance, CoMotion is at its current highest company attendance total.
To manage the companies and students in the Discord server discussed above, MOMELove assigned private voice channels for each company. Detailed messages regarding navigating Discord were sent to companies and multiple Q&A sessions were held for students, which allowed for open questioning, testing, and troubleshooting to prepare for portfolio reviews.
Mozilla Hubs WIPs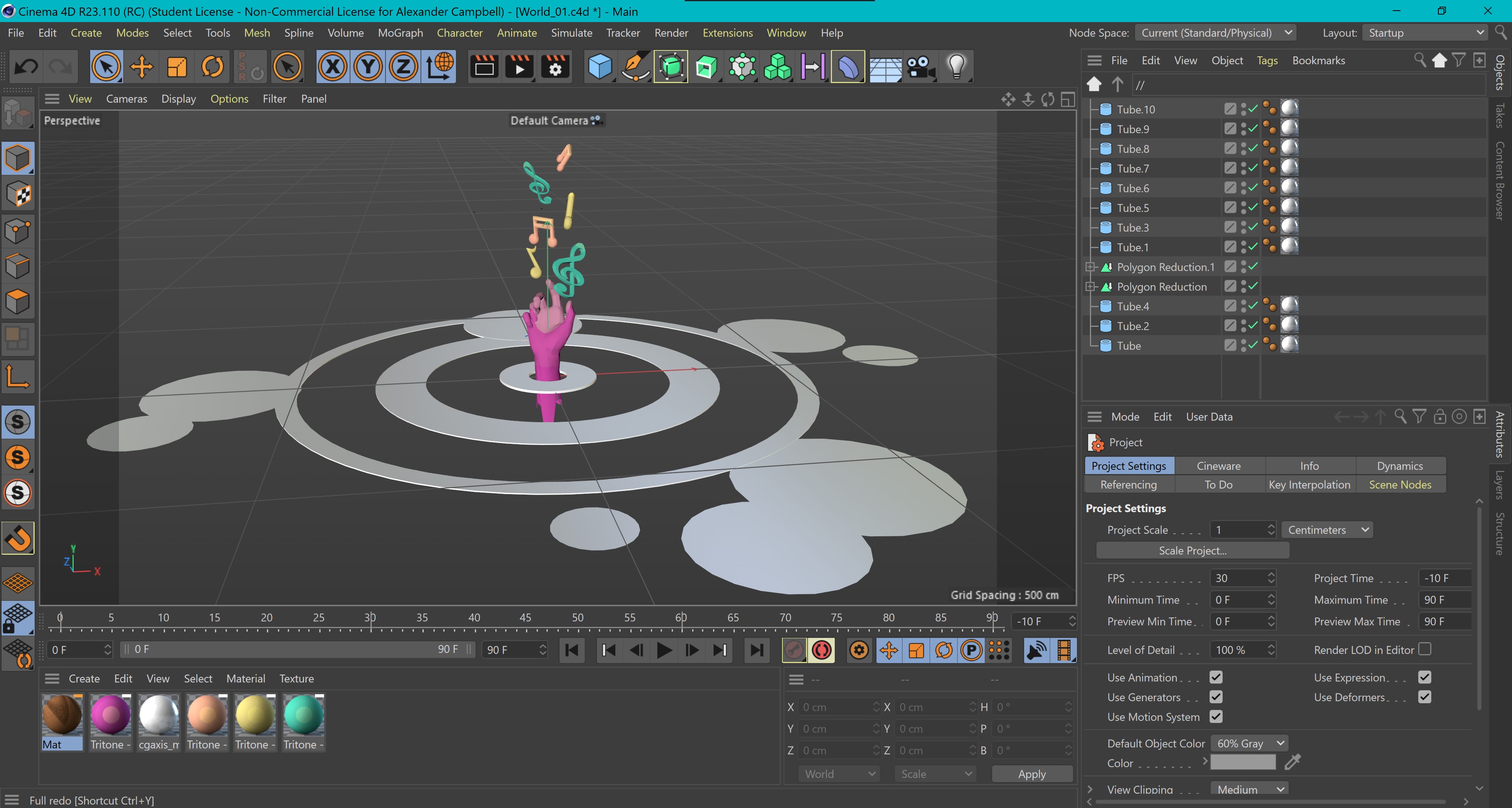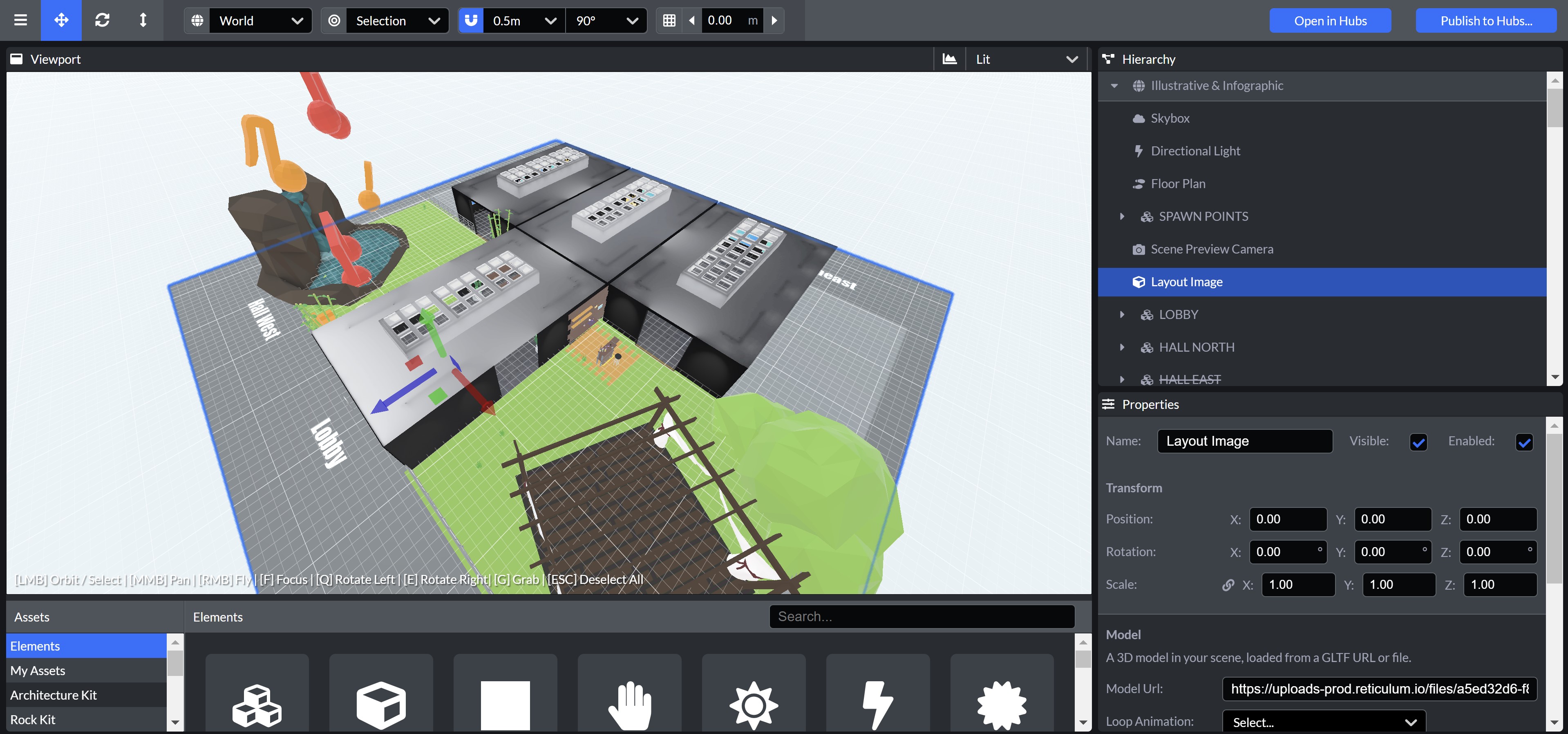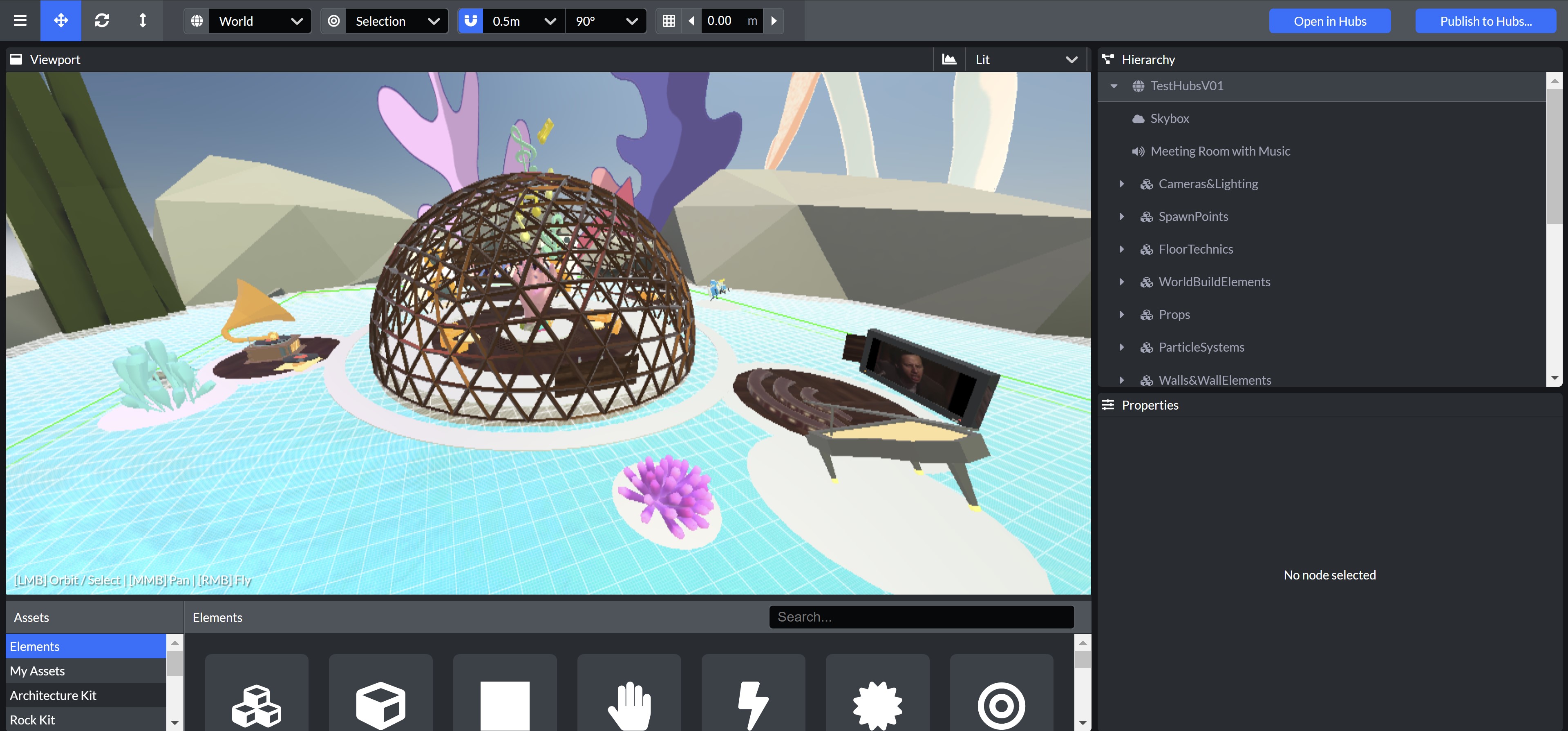 Mozilla Hubs is a virtual space that allows for virtual avatars to venture in a predetermined space with voice chat, drawing, displaying videos and images, and full space customization. Mozilla Hubs is utilized in place of mixers, or business casual meets between students and companies to talk personally rather than review portfolios. Work in progress images for the creation of this space are pictured above.